John B. Sanfilippo & Son, Inc. strives for diversity and inclusion in everything we do. Click here to learn more.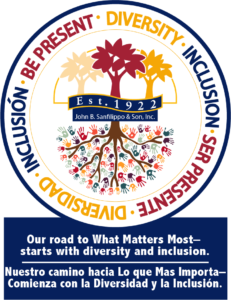 Our corporate philanthropic mission is to help battle hunger and encourage health & wellness throughout the communities where our facilities are located. We work closely with various organizations that recognize the severity of hunger and strive to help in the fight to end it. We are committed to this cause and will support groups, agencies and events in a combined effort to win this battle against hunger.
JBSS is a founding Corporate Sponsor of Food for Greater Elgin (FFGE). As the second largest food pantry in Kane County, FFGE's mission is providing food security and access to community resources to help stabilize lives in the greater Elgin, IL area.
JBSS contributes to our long-standing relationship with FFGE through financial sponsorship, representation on the board of directors, and monthly volunteering by our employees at food distributions.
Ronald McDonald House Charities of Chicagoland and Northwest Indiana helps provide housing for families to be near a hospitalized child. They make sure that these families don't need to worry where they can afford to sleep or get their next meal from.
JBSS donates Fisher and Orchard Valley snack products for families staying in one of their Chicagoland houses.  These nutritious snacks are perfect for families on the go during difficult times.
Marklund is a nonprofit organization that serves infants, children, teens and adults with developmental disabilities and special healthcare needs. Marklund's mission is to make everyday life possible for individuals with profound disabilities. To achieve its mission, the organization funds and operates 3 residential facilities along with 2 day schools, all in the greater Chicago area.
JBSS has had a long history of supporting those with developmental disabilities, first through our support of the Little Angels Center for Exceptional Care in our own Elgin community and then Marklund when Little Angels became part of that great organization. We are proud to support Marklund's vision of a happy, safe, purpose-filled life for every individual with intellectual and developmental disabilities.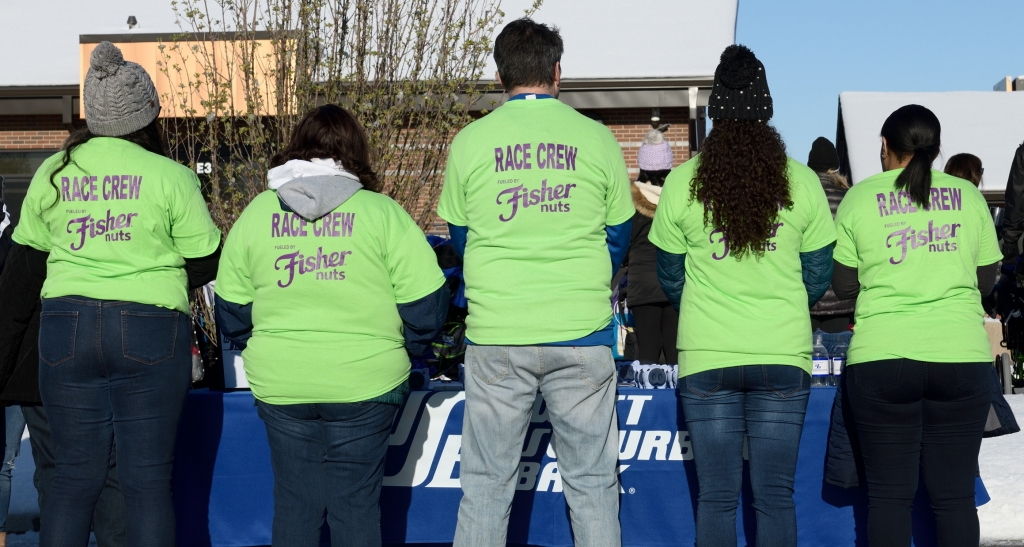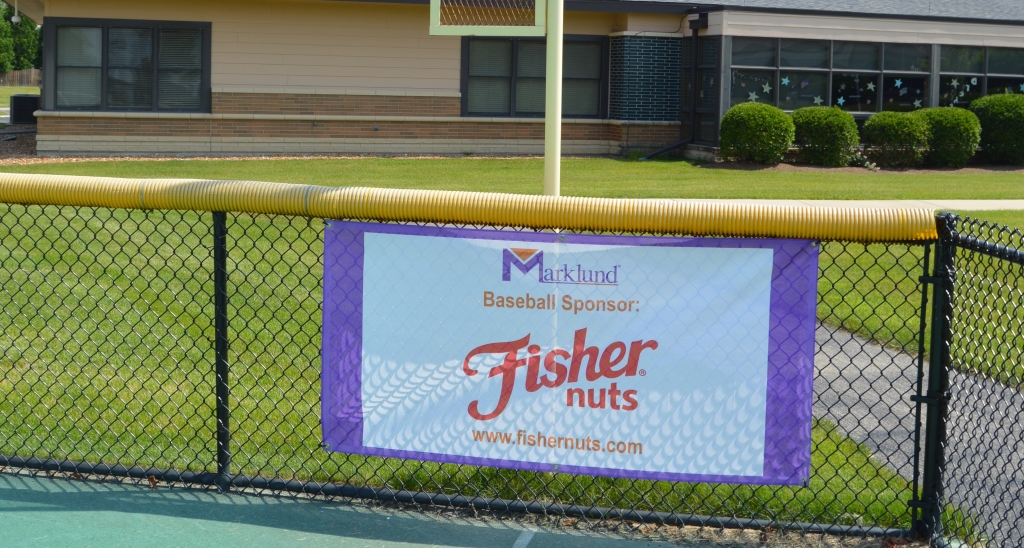 In its 70th season, 4-time Illinois Orchestra of the Year recipient, Elgin Symphony Orchestra creates a memorable cultural experience of musical discovery and enjoyment for Elgin and beyond. The ESO strives to connect music and community.
JBSS supports the ESO by providing sponsorship funding, making possible their community programs. These include: Traveling Ensembles in the Elgin schools, Musicians Care in the local hospitals, Master classes, and Listeners Club.
NORTHERN ILLINOIS FOOD BANK
Northern Illinois Food Bank is the source of nutritious food, innovative feeding programs, and hope for more than half a million people each year across 13 counties in Northern IL.
JBSS supports the Northern IL Food Bank's mission to solve hunger and provide nutritious meals to those in need by donating overstock products and providing financial sponsorships.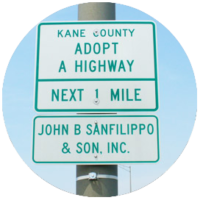 Due to the large number of donation requests we receive, we consider only requests that directly benefit hunger and wellness-related causes. Product donations are given in lieu of financial support. Click here to submit a donation request. Please submit all requests on organization letterhead and include the organization 501(c)3 non-profit number. You will be contacted if we are interested in supporting your cause.