We encourage employees to participate in conservation activity events.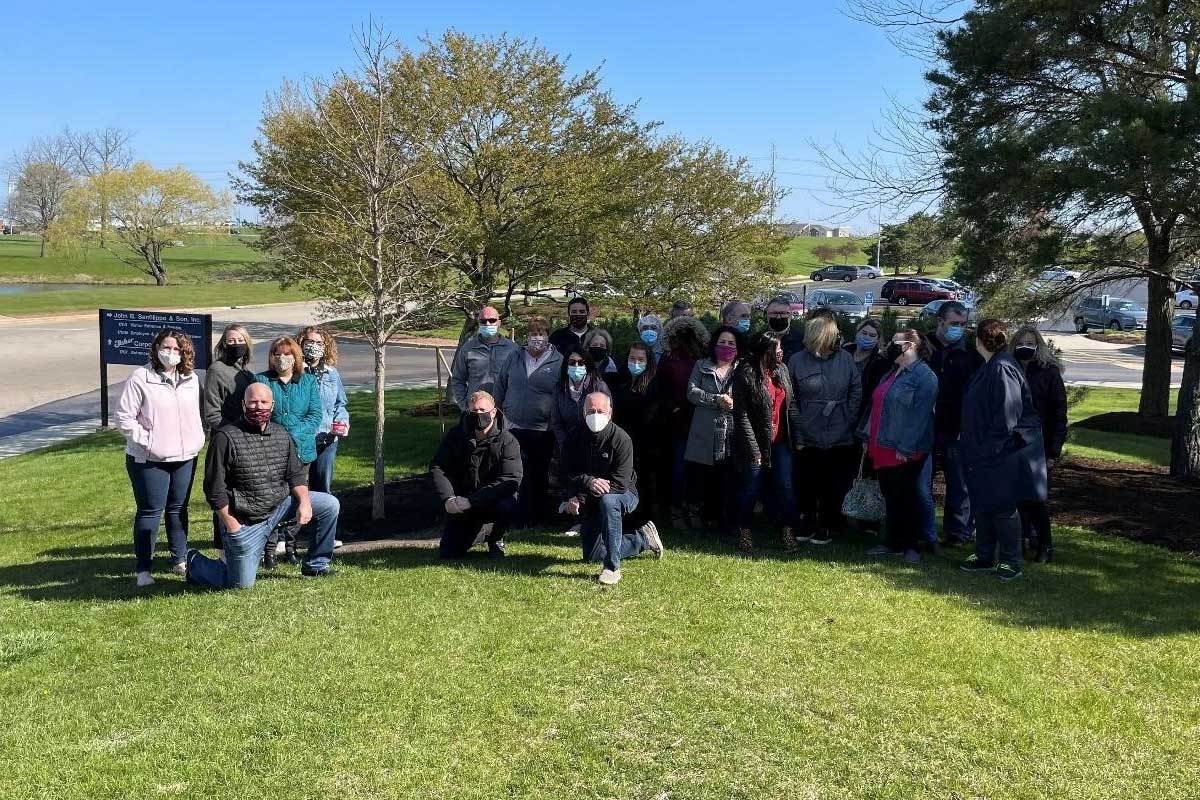 Earth Day 2021 – We planted an oak tree on the Elgin, IL HQ campus in honor of Jasper Sanfilippo, Sr. Jasper took over the family business in 1963 and successfully led the company until his retirement in 2006. Planting this tree shows an ongoing commitment to helping clean the air and fight climate change. Over the past decade, we have planted over 400 trees at all of our manufacturing facilities to support environmental sustainability efforts.
Employee volunteers are doing their part to clean up litter through the Kane County, IL Adopt-a-Highway program. This is a great way to give back to the community and help keep our roadways clean!