Diversity of our Leadership
We Continue to Make Progress in Increasing Diversity of our Leadership.
We saw solid year-over-year growth in representation of women at the Board level with a + 20% increase and the Executive Council level with a +13% increase. Black and African American representation in management is up year-over-year by 1%.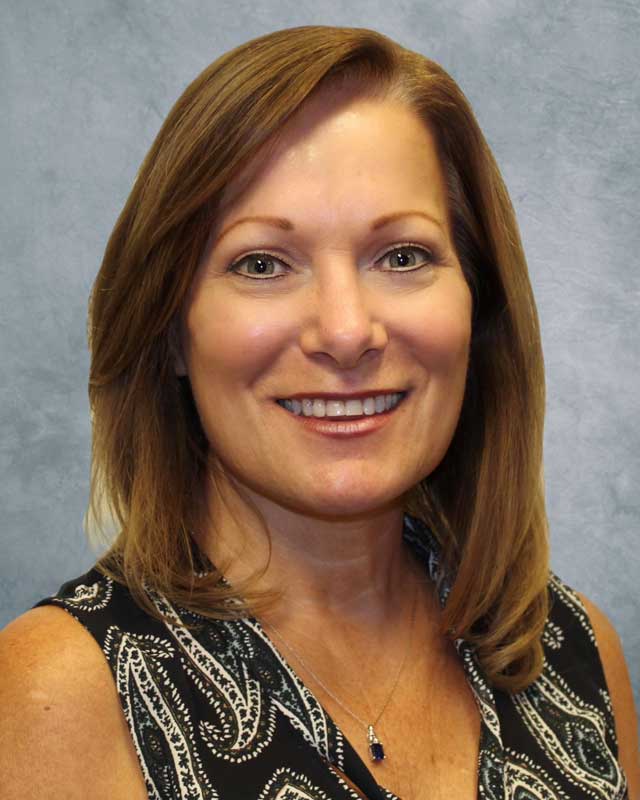 Robin Douthitt
Vice President Procurement
Read Robin's Heritage Story
Robin's Heritage Story
Born and raised in Ohio, Robin grew up in a lower-income, blue-collar family where education was not a major priority. She was the first person in her family to graduate from high school. Wanting to further her education, Robin put herself through college by working three jobs and graduated with a B.A. in Psychology. She started her career as a management trainee at a public utility gas company in Cleveland, OH. After completion of the 2-year program, she then accepted a position in the Gas Supply Planning & Engineering department where she gained hands on experience which further developed her strong work ethic. In this role she was the only female, non-engineer in the department.
Her first child was born significantly premature, so Robin decided to take time off to raise her children. There weren't many part-time professional opportunities available in the late 1980's. During that time, she went back to school to earn an MBA in Finance. When her children reached grade school age Robin accepted a position at a beer company in Boston, managing packaging procurement and bottling plant operations, where she gained valuable hands-on experience in manufacturing processes. Later Robin accepted a position at an international company that supports McDonald's worldwide with packaging, supply chain management, and logistics. In this role she managed three packaging categories and gained experience in world class strategic sourcing methodology. Robin was responsible for leading one of the company's largest global strategic sourcing reviews.
The roles that Robin has held throughout her career have provided her with the experience for a leadership role in sourcing and procurement. Robin joined JBSS in 2007 as Director of Procurement and is now the Vice President of Procurement, Packaging, and Ingredients. She's built a strong team, elevated the strategic sourcing process, and facilitated strong relationships with colleagues and suppliers, among many other achievements. Throughout her career and life, Robin has pioneered various initiatives having been the only woman at many tables in male-dominated industries and has paved the way for the women to follow. Robin's leadership is an embodiment of her resilient and inclusive nature. JBSS strives to foster a culture of strong and diverse leaders— who can bring unique perspectives, voices, and understand that our differences are what make us a stronger organization.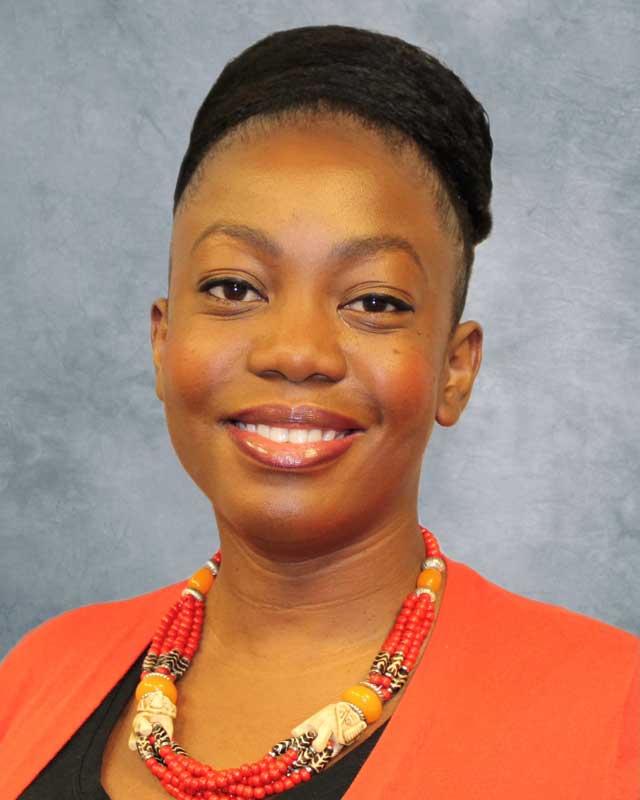 Farai Machina
Read Farai's Heritage Story
Farai's Heritage Story
Farai was born in a small rural town of Zvishavane located in the south-eastern part of Zimbabwe. She grew up in a very strict and formal home and her parents emphasized achievement. Having immigrated to the United States with her family when she was 19, Farai faced cultural challenges as her cultural conditioning did not completely merge with the American way of life. Socially, she was perceived and expected to align with the African American culture, despite not having knowledge on, or experience with that culture. Even with being around others of African descent in the U.S., the commonalities in culture were quite limited because Africa has no singular culture.
Another obstacle that she faced, was challenging the status quo as a woman, and speaking up to share her thoughts in a coed environment. This is not something that Zimbabwean culture upheld as she was growing up. While she came across leaders who provided her with the resources needed to develop in that area, she also credits her Zimbabwean upbringing for instilling in her a good sense of poise, resilience, and industriousness to overcome obstacles that stood in the way of her accomplishing her goals.
Since high school, when Farai took a class on food and nutrition and gained interest in the field, she aspired to be a Food Scientist. With a goal in mind and the determination, perseverance, and discipline to succeed, she attended Penn State University for its Food Science program. Her career has taken her to 8 states around the U.S. and landed her a position at JBSS as a Senior R&D Manager for Branded Innovation. Farai's culture is an intricate part of her identity and has shaped her perspective, the ways in which she approaches life and leads her team. She maintains her cultural heritage through food, such as making Sadza ne murivo une dovi (unseasoned polenta or thick cornmeal porridge with peanut butter creamed spinach) and listening to Zimbabwean music. With an affinity for challenges and excitement for problem solving, Farai is a firm believer in, "what you put in is what you get out."
Farai's unique background and career-path contributes to JBSS' road to What Matters Most, which starts with diversity and inclusion. As a leader herself, character traits that are unique to Farai's lived experience are what strengthen, shape, and diversify JBSS' culture. Having leadership that not only represents and celebrates their differences, but also reflects the differences of our workforce, are how JBSS is able to continuously improve, and ensure that voices from different vantage points are being heard.
Eric Dioneo
Read Eric's Heritage Story
Eric's Heritage Story
Eric was born and raised in the city of Mandaluyong in the Philippines. Growing up, Eric's parents instilled in him the value of being family-oriented and importance of acting in good faith. His strong moral compass has had a significant impact on how he navigates the world as it relates to his personal life and career. Eric believes in leading with a conviction to treat his team as family – family, hospitality, and compassion are important values to Filipino culture and act as the foundation to forming strong relationships. When Eric immigrated to the United States, he experienced culture shock and felt intimidated by the stark differences in local customs. Everything that he once knew in the Philippines— his culture, environment, friends, and family— were no longer in his day-to-day life. He found comfort in maintaining his cultural heritage by cooking his favorites dishes that he learned from his mother, speaking his native language of Tagalog with his wife and kids, and using technology to stay connected with friends and family in the Philippines.
Despite the culture shock, Eric was driven by his values to succeed and determination to provide for his family. In 2008, Eric began his career with JBSS as a Quality Assurance (QA) supervisor. Eric found that JBSS' values closely aligned to his own. As a family-run company, JBSS strongly believes in fostering a people-centric environment; rooted in uplifting and supporting each other to get the job done.
Today, Eric manages our entire Operations team at our 1.1 million square foot facility in Elgin, IL. With more than six hundred people reporting through Eric, he continues to support and treat them as extension of his family. Eric's accomplishments are a testament to his strong work ethic, determination, and strong moral compass. Reflecting on his career, he recognizes the integral part that his heritage has shaped where he is today.